Our Leadership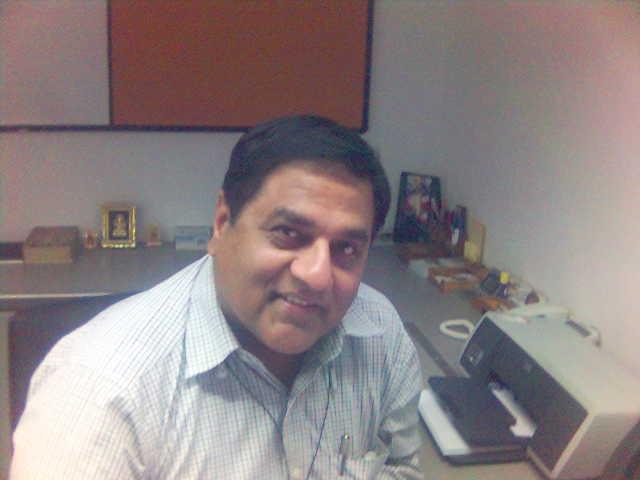 VIKAS SAXENA is Founder & Chief Executive of PROFESSIONAL EXPERTISE GROUP.
Vikas started his career as a legal practitioner, enrolling as an Advocate in Allahabad High Court and Supreme Court of India. He later moved over to the infotech industry, in Strategic Business Development, Sales & Marketing, and finally into Human Resource Development and Operations.
He has over 30 years of experience in various fields.
He possesses a strong professional track record, of achieving results in high growth Organisations, new ventures, and turnarounds, with extensive years of indepth experience. He scaled the upward ladder in quick succession and acquired rich expertise in all the vital functions including Business Development, Operations Management, and Human Resource Development, and performed cross-functional roles with elan and success.
His stint, notably, have been, as : Regional Manager (Sales) in HCL, Regional Manager (Marketing), and later as Group Manager- HRD in Sonata Software Limited, Vice President-HR & Operations in Vedatech Overseas Inc., Head of HR in Vinciti, Vice-President & Head of HRD & Administration in Valtech India, and Global Head of HR & Training in Thinksoft Global. Following this, he founded Professional Expertise Group of which is the CEO.
He has architected some of the best HR, and Management practices in Business Development, Human Resources Development, and Training.
Vikas has distinguished himself as a result-focussed leader, managing a large team of professionals and staff, instilling a sense of belonging in them, assisting, motivating, and mentoring them towards achievement of personal and professional goals.
Vikas is a recipient of several awards during his professional career. He was awarded 'The Arch of Excellence Award for Individual Achievements & Nation Building' by AIOEC, and was nominated for the prestigious ' International Poet of Merit Award', by The International Society of Poets, USA. Vikas has attended and conducted a number of training & development programs and has presented papers in Law, International Law, Marketing, HRD, and Management, before reputed forums and which have been published in leading newspapers and journals.
Vikas is a Graduate in Humanities. holds Professional Degree credentials in Law, Post – Graduation in 'Human Resource Management', 'Effective Marketing from UK', 'Export Management', and in 'United Nations & International Understanding' (Institute of UN Studies, New Delhi affiliated to World Federation of United Nations Associations, Geneva).
As a student, he won several prestigious awards at the national level in public speaking and histrionics, including the theatre.
He is Associate Member of The Business Management Association UK, Corporate Member of The National Institute of Personnel Management, MIMA Member of All India Management Association, Member of National HRD Network, Member of Indian Society for Training & Development, Member of Consortium of HR Professionals, and Member of The Institute Of Directors. He was a Member of the Indian IT delegation which visited Japan and attended The Export Marketing Program for IT-Related Business under the aegis of The Association for Overseas Technical Scholarships (AOTS), Japan, at Tokyo and Osaka. He is an Alumunus of AOTS, Japan. He has been actively associated with NASSCOM. He has been the Vice-Chairman of The IT & Knowledge-Based Committee and Member of The Industrial Relations Committee of The Federation of Karnataka Chambers of Commerce & Industry (FKCCI).
Vikas is a Visiting Professor in several leading B-Schools and Engineering Colleges, of national and global repute, and has been extensively lecturing and conducting sessions on HR, Business Management, Leadership, Management Development Programs, and CSR for the Corporates, in addition to conducting Students-Career-Counselling-Programs, and Faculty-Development Programs. He has pioneered the Corporate – Academic – Responsibility (CAR) Program – a unique initiative in promoting industry – institution interface.
As an HR and Management professional, he has, also, been conducting Capability – Building, Training Programs and Workshops in Leadership, Soft Skills, Behaviorial Skills, and Life Skills, in addition to rendering consultancy services in Executive Search, Talent Acquisition, Strategic HR, Development, Management & Retention, CSR, and Corporate Legal.
He is a Licenced Senior Financial Adviser by Insurance Regulatory & Development Authority (IRDA).
vksaxena@professionalexpertisegroup.com
http://www.linkedin.com/in/vikassaxena1954
www.professionalexpertisegroup.com